Trusted Car Shipper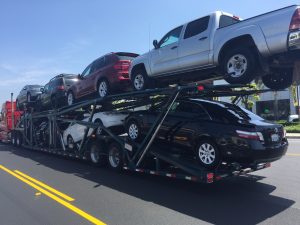 Auto dealership transport can help take your car from the dealer to your home in no time. When moving a vehicle, you are always worried about the process. And what about moving a brand new car, which you just purchased from a dealership? It is hard, huh? Well, it's not when you are using services at Long Island Car Transport.
If you live in temperature like California but you need a car with features like 4×4 because you are going to drive it in Alaska, you can always look up for online dealerships. Moreover, when the transportation is not a problem, you can think of every kind of vehicle even if it is on the other edge of the country.
Pricey Websites
In addition to having trouble finding cars with the exact right features you desire, many car shoppers who live in expensive areas like San Francisco may try to look for deals elsewhere. Car prices vary depending on average local incomes, so it may be more cost-effective to find a car in a cheaper area of the country. You can use the cost savings to set up a Dealer- to- Dealer Auto Shipping.
Long Island Car Transport is an Expert in Dealership Auto Transport
With years of experience, Long Island Car Transport has gained a huge reputation. If the car is brand new or it is old, which means it is a retro car, it is doesn't matter. Our drivers pay attention to every detail of every car transport process. We do a professional Auto Dealership Transport around the US. Also, we include Alaska and Hawaii, so choose the destination anywhere around the nation and don't even worry about your vehicle.
Full Insurance Coverage
Our team takes a good care of every vehicle that is under our responsibility. While picking up the vehicle, we do a full inspection. Also, when at the location of the delivery, our drivers do the same full inspection to check the vehicle. Isn't it the best way to keep the vehicle under control? And if anything happens to the vehicle (which is hardly possible), the driver is present to take all the notes and check the issues. Long Island Car Transport provides your vehicle with full insurance coverage throughout the process.