It is Always Cheap with Long Island Car Transport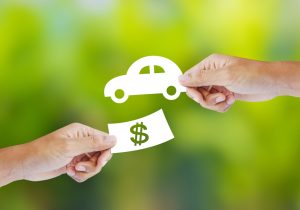 When shipping a vehicle, there are many variables involved in the creation of a car transport price. It cannot ever be a fixed cist. The rate can be ranging from a few hundred dollars upwards to one thousand dollars and even more. However, Long Island Car Transport offers the best rates. Contact us, and you will be amazed, be sure!
Anyways, let's figure out the main points that can affect the cost of the vehicle shipping in the US:
Vehicle Year/Make/Model/
If you call a car transporter, be sure the first question for you will be: What is the year, make and model of your vehicle. You will need the whole information handy to provide it to the agents working for you. You must consider the size of your vehicle. For certain types of vehicle, there is equipment that might be required. Also, the year of the vehicle can affect the cost, you may ask "WHY?", well, it is important to know whether it is a new or an old vehicle. In some cases, it can be a classic car which is famous for its years of achievements. In that case, the cost can get higher, because the effort is huge when shipping that kind of vehicle.
All of the above-mentioned information is needed for the company, which will help to get an estimate.
---
Distance
This factor is not a secret for you, right? It is really important to consider the distance because that's what the biggest factor in the car shipping. What is obvious is that the vehicle that has to be shipped nationwide is going to cost more than one that is being transported statewide. However, you must also take into account how close these pickup and delivery locations are to the main highways. Truckers can easily drive their trucks for miles on a stretch of straight highway. When you stray from the main routes, it is a different story.
---
Transport Type
The third most important factor when shipping a vehicle is the transport type which can have an effect on the price too. There are 2 main options to choose from, Open Car Transport and Enclosed Auto Transport. You can go with the standard delivery method which is open. With this service, your car will be transported with up to eight other cars on an open-air transport carrier. The other option is enclosed auto transport, in which the vehicle will be shipped in a fully-enclosed trailer with sides and a roof. The car will be protected from all weather and road elements. Owners of high-end classic, exotic, and luxury models tend to use this form of transport. However, it is available for any customer. Enclosed auto transport is the more expensive option of the two because it provides a higher level of protection for the vehicle. Whichever option you decide to go with, Long Island Car Transport will transport it in the safest manner possible.

Call Long Island Car Transport at (929) 229-0339 or get a FREE quote online. You will get the best rates either way!