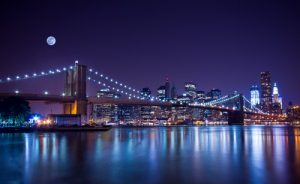 Brooklyn is the most populous borough of New York. The city was named after the Dutch colonial village called Breukelen. The Dutch were the first Europeans to settle Long Island's western edge. The city has borders with Queens and connects with Manhattan through several bridges.
Brooklyn has a high degree of linguistic and cultural diversity. 45.88 percent of the population ages 5 and older speak a mother language other than English. Brooklyn has a job market for its multicultural residents. One of the sectors of the economy that is growing fast is construction.
The city hosts the world-famous Brooklyn Academy of Music, the Brooklyn Philharmonic, and the second largest public art collection in the United States, housed in the Brooklyn Museum.
If you are planning to visit the burroughs, consider visiting the Brooklyn Botanic Garden to have a lovely time. The city is fun for people that love water activities. Queue up at the Brooklyn Bridge Park Boathouse for a free-of-charge paddle in the majestic shadow of the green space's namesake from June through August.
Successful shipping with Long Island!
Planning to get your vehicle relocated to or from Brooklyn? Long Island Car Transport will take care of it. We offer high-quality transport services at the reasonable price. Transport your car, van, bus, a truck with Long Island Car Transport. No need to deal with the stress related to vehicle shipping. Things will work smoothly if you choose to relocate your car with us. Since 2006, Long Island Car Transport works in the shipping industry and assists the clients in finding the best shipping methods and the rate at their convenience.
Long Island Car Transport provides nationwide and door-to-door shipping, as well as military vehicle shipping open/enclosed car transport, etc.
Don't hesitate to call our customer agents at the number (929) 229-0339 to get a free quote. You can also get a free quote on our website.