Queens, NY
Queens is the largest of the five boroughs of New York City. The borough's economic vitality is based on the small businesses that operate mainly in the field of healthcare, transportation, film production, etc. As of 2017, Queens' estimated population represented nearly 2.3 million residents, which is 27.4% of New York City's. Thus, it makes the most ethnically diverse urban area in the world.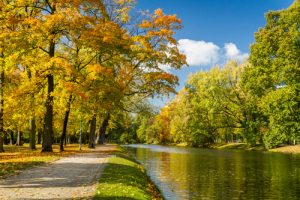 Queens is situated on the far west section of the geographic island. The smaller islands of which are in Jamaica Bay and the Rockaway Peninsula offer the most remarkable public beaches. With its world-class sporting events and art museums, Queens offers a variety of attractions for almost every taste.
The two major NYC airports are also in Queens. The borough attracts its visitors with myriad international dining options and restaurants. Therefore, if you want to experience ethnical diversity and enjoy adventurous arts, you must visit Queens.
Quality Services of Long Island Car Transport
Long Island Car Transport provides quality services in the field of vehicle transportation to individuals and commercial organizations. The company is known for its quality and safety within its growing customer base. Quality services and affordable prices also make us distinguished from among other players in the market.
If you want to ship any vehicle, be it a car, van, truck or a bus to and from Queens, you can always contact our agents. Above all, our employees will be happy to make your experience unforgettable. Shipping any vehicle with Long Island Car Transport is easy.
Long Island Car Transport can ship any vehicle across the country. If you have any question regarding vehicle transportation, you can contact Long Island Car Transport! You can learn more about services either by visiting our website or calling us at the number (929) 229-0339.